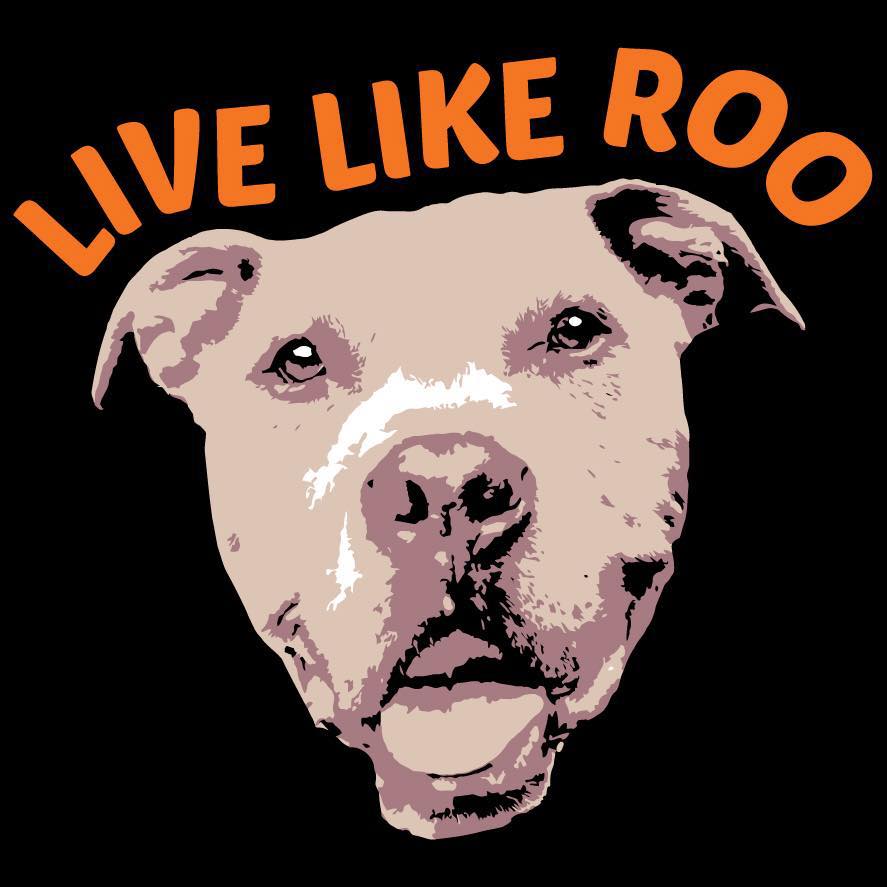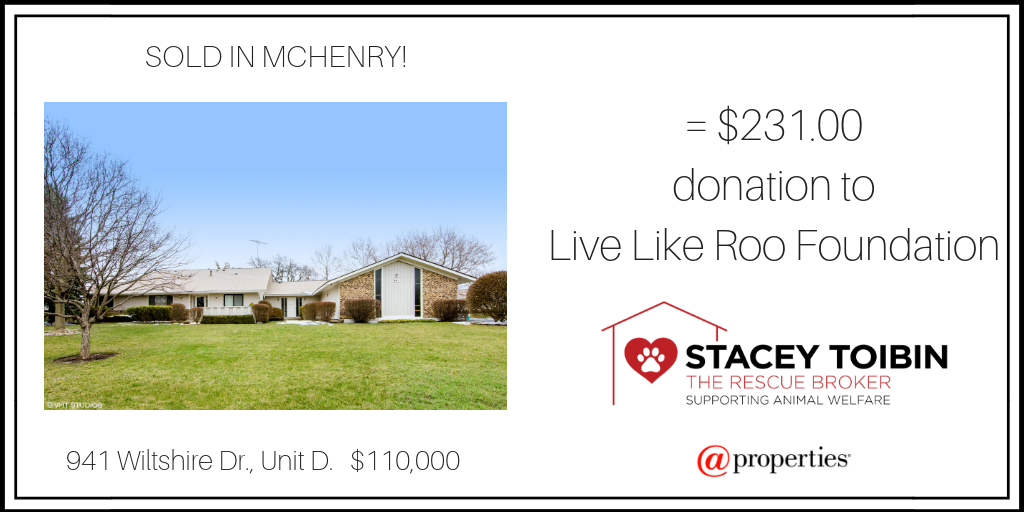 This closing was actually a month ago. My client did not pick a rescue and so the choice was all mine. Well, I became overwhelmed. "Who do I choose? There are so many in need!" I also started listening to Sarah Lauch's podcast "Raise the Woof" a little bit prior to this. While I know that unfortunately not all animal welfare organizations are Kosher, i realized that it is probably not as obvious as I assume. So now, besides having to choose one of the very deserving organizations, I am second guessing my ability to know who is truly acting in the best interest of the animals. I hear conflicting stories all of the time from people that I know in the rescue world. I spend time with some of the rescues, but I cannot personally experience every one. I froze…and then sent Sarah a message.
Sarah runs Live Like Roo Foundation. They raise money for animals with cancer to help pay for medical treatment and also make care packages with comfy blankets and lots of toys and treats to give to the pets that have cancer. Sarah also seems to be involved in helping so many other organizations as well. It literally seems like she is always in 10 places at once. I believe she also has a full-time job! I wanted to meet with her to gain some clarity and knowledge about the different animal organizations before I chose one to receive this donation.
Well, Sarah is obviously very busy! While we were trying to figure out a time to meet, I saw a story that she posted. I think it actually started with a live video…about Lola. As soon as I saw her I knew that this money was going towards her medical bills. She just stole my heart with her big brown eyes. Unfortunately, sweet Lola could not be saved and the most humane choice for her was euthanasia. I told Sarah that I decided that I wanted this money to go to Lola.
I know that $200 is not a lot of money in the big picture. And, I know it may seem morbid to some that it went towards what it did. But, as heartbreaking as the news was, it was time for Lola to cross the Bridge. I was glad that I could contribute to whatever she needed. And even though I have not yet actually met with Sarah, she truly showed me the answer to my question of the moment. Thank you, Sarah.
To learn more about Live Like Roo and Sarah, please visit:
Website – LiveLikeRoo.org
Facebook – facebook.com/LiveLikeRoo/
and you can download and subscribe Sarah's podcast here – Raise The Woof Podcast.